CSA PLUS D EQUALS BROOKLYN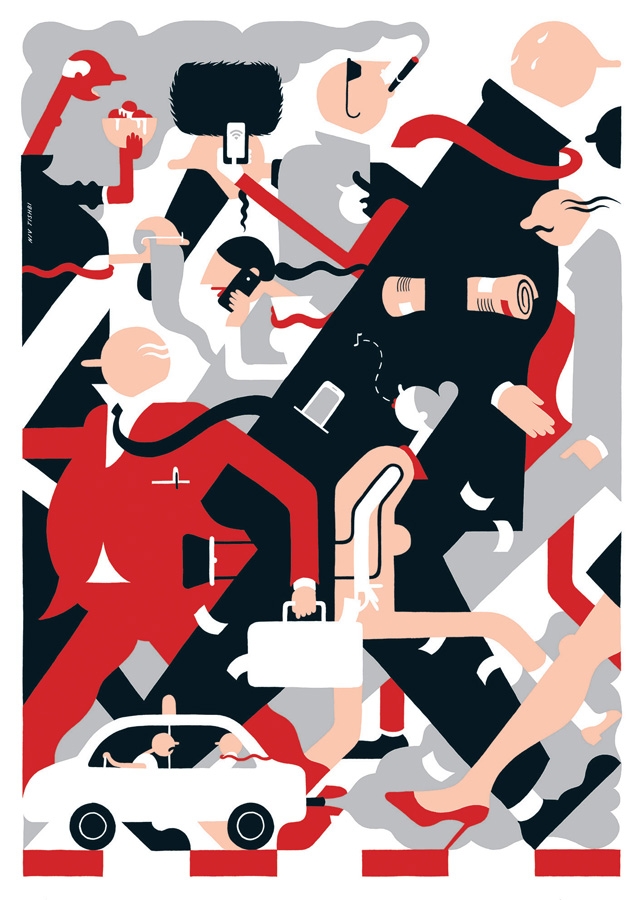 (Photo: imgur.com)
On August 20th, 2013, Brooklyn Community Supported Art + Design (CSA+D) premiered in New York City. Brooklyn CSA+D, a subscription service for art and design works, puts an artistic spin on the Community Supported Agriculture model (also abbreviated CSA), in which shareholders invest in a local farm and receive deliveries of fresh produce.
An alternative to the commercial gallery system, Brooklyn CSA+D facilitates a relationship between shareholders and artists, expanding a new marketplace. The Brooklyn launch joined a movement of over forty communities in the United States. Following the successful Minnesota-based CSA in 2010, Springboard for the Arts produced an accessible replication kit to help artists build CSAs anyplace in the world.
Brooklyn CSA+D was co-founded by Brooklyn residents Dianne Debicella and Jill Allyn Peterson, members of a farm CSA and share partners of four years. "My understanding is that there are tons of artists and designers living in Brooklyn," explained Debicella, a Brooklynite of seven years, currently residing in Fort Greene, and previously in Crown Heights and in Carroll Gardens. Peterson, a borough resident of six years, now lives in Red Hook.
"It's a huge and diverse community of creatives ranging across all disciplines and experience levels," added Debicella. "We're trying to spread the word across NYC through targeted marketing and reaching out to people interested in art and community. We've spoken to many non-profit art organizations in NYC and farm CSAs."
For the Fall 2013 inaugural season, through a juried process, participating artists were selected from over 300 applicants. The designated artists must create works from genres such as sculpture, music, and photography. Shares are available for purchase at two price points: $500.00 for six pieces and $250.00 for three pieces. Shareholders will first view their artwork at celebratory "pick-up events" held in September and in October 2013.
The first occasion, open to the public, will happen on September 21st at Recession Art in Cobble Hill (47 Bergen Street) from 4-7pm. At this engagement, the Brooklyn CSA+D community will meet together for the first time. Artists will be available to discuss the works and introduce themselves. Debicella looks forward to the shareholders' reactions to the artwork. She also expressed her enthusiasm about viewing the artwork and meeting the shareholders, artists and designers.
"The art and design pieces are being delivered a few days before the pick-up events, so it's very exciting to get to see the work in person for the first time," Debicella commented.
In addition to shareholders, Brooklyn CSA+D has invited Brooklynites seeking networking opportunities amongst the local art community. "Shareholders are encouraged to bring their wallets and their curious friends," said Debicella.
The October 2013 pick-up details have not been finalized. However, during the September event, winter shares will go on sale for the next round.
As Debicella herself said, "The first pick-up event will be a great chance for all of us to raise a glass in celebration of art, design, community and all things beautiful and good!"